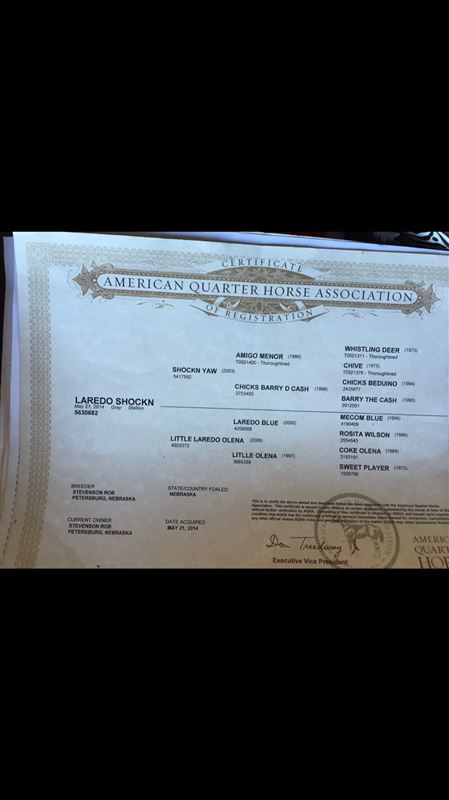 Registered Name: Laredo Shockn
Price: $8,500.00

Sire:
Dam:
Height: 15.1
Sex: Gelding
Age: 4
Color: Gray

Contact: Ivy conrado
Location: Valley Mills
Phone: 7202555045
Email: Ivy1conrado2@gmail.com

Rico is 4 years old and has been roped on by 2x NFR Qualfier Billie Jack Saebens but his speed showed he had more talent for the barrel pen. I sent him to my good friend Mecca to start and she has put a great start on him. If someone went slow and took their time he could be ready to run for the end of the 5 year old futurities or just bring him along at his own pace. He will get fresh but it's nothing that a little lunging won't fix if he's had a few days off. This horse is all go, I wouldn't recommend for someone just starting out. He has the potential to be extremely fast & he wants to come around which you can see clearly in the videos.