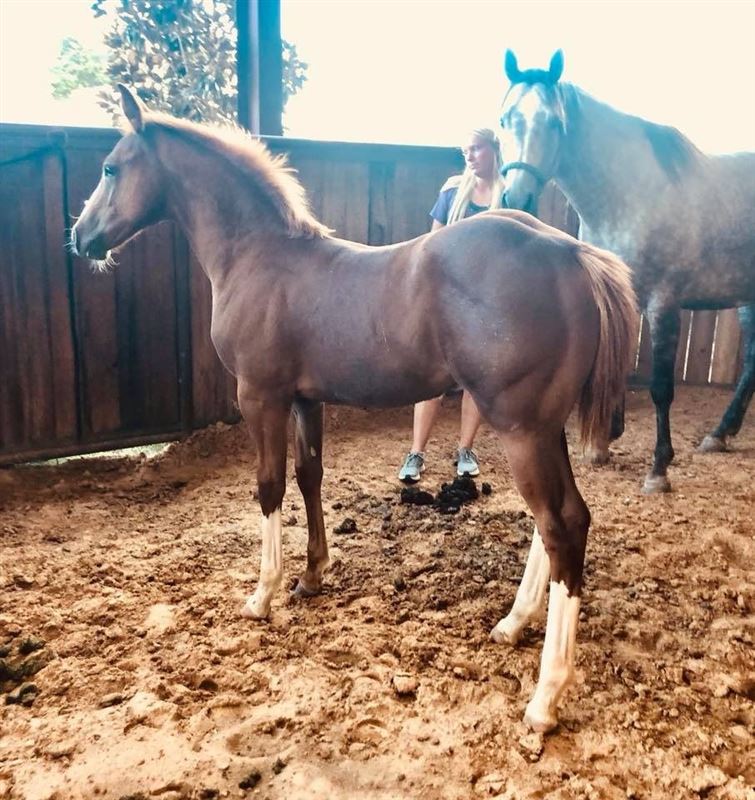 Lucky Charms

Registered Name: Lucky Charms
Price: $10,500.00

Sire: Frenchmans Fabulous
Dam: Famous Showtime
Height: N/A
Sex: Stallion
Age: Weanling
Color: Sorrel

Contact: Jennifer Cook
Location: Alvarado
Phone: 8172285288
Cell: 8172285288
Email: jjpurselley123@gmail.com

This colt is stunningly beautiful! I cannot say enough good things about the confirmation and muscle tone. You have to see him in person to appreciate how nice he is.

Sire: Frenchmans Fabulous has over $2.2 million in progeny Futureearnings on barrels, roping, and steer wrestling. Equipment-Stats over $1.28 million and barrel money earners with 163 performers.

Dam: Famous Showtime is by Lee & Hallie Hanssen's stud, Famous Charmer. He is a proven son of Dash Ta Fame. She, herself is a proven 1D money earner. Video's of her are below in commnets.

Colt: Lucky Charms is PIF Future Fortunes and Triple Crown. He is also eligible for VGBRA, BBR, SSS, & WPRA PESI incentive programs!!!

Please call, text, or pm me for more information.